My goodness. It HAS been a long time. And apparently more people watch this blog than I knew, because I keep getting emails reminding me to update with baby pics. :)
So... I've been a little busy the past few months. :)
Wyatt Ernest Elkins arrived a week early, born June 5. He weighed 6lbs 7oz and and measured 20 inches long. All the right numbers of parts in all the right places. A perfect baby boy.
And boy, you could have knocked me over with a feather when the doctor said "it's a boy!" I almost fell off the table! I thought for sure I was having a girl. Well... so much for that theory! haha! I actually said to the doctor, "really?? Let me see!" haha.
Anyway, it was a VERY fast delivery. We didn't have enough time once we got to the hospital to call anyone, so nobody was in the waiting room to announce his birth to. But as soon as I released his hands, my husband was on the phone to everyone we know. A proud daddy.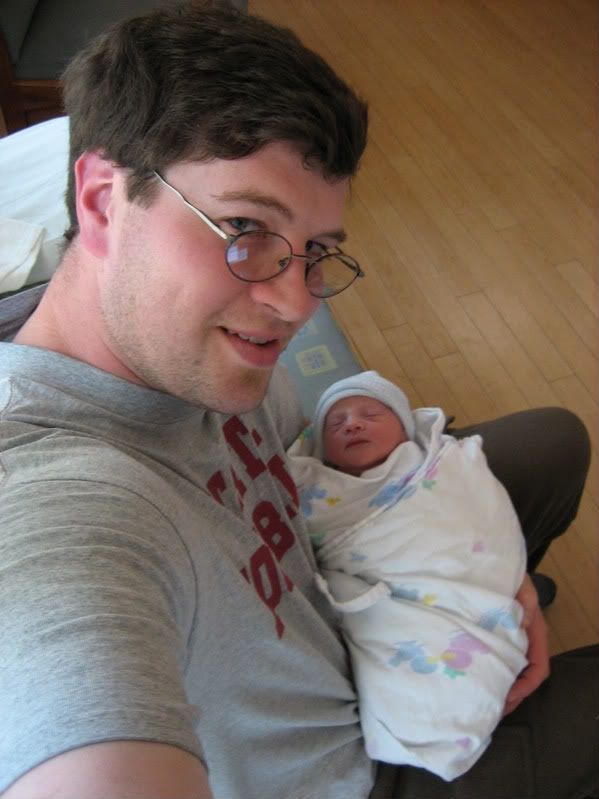 Here's a link to my Photobucket albums with photos.
First Day photos:
HERE
Other photos:
HERE
His most recent proud moment: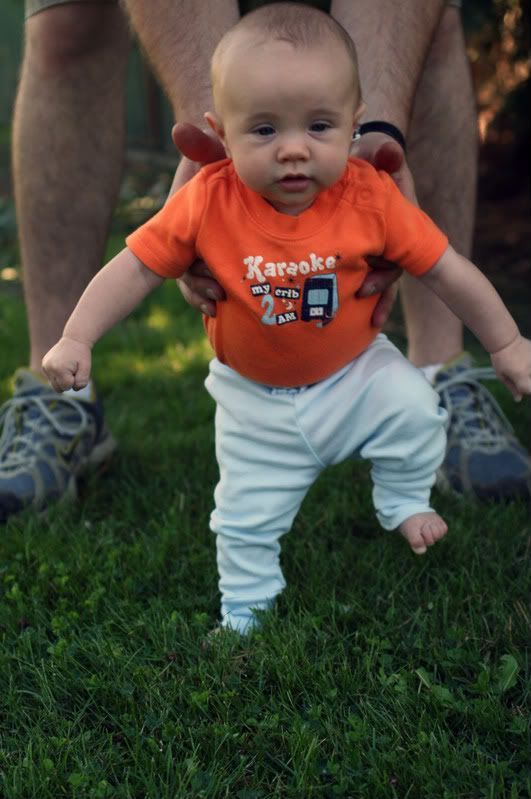 An update on the house expansion:
My husband hardly believed me when I told him it was baby time. It was a week early, no drywall had been put up, and things were just not ready - including my husband. "But it's not the 12th yet!" "Try telling the baby that!" hahaha!
So, Wyatt was born before the drywall was installed - which was a mess. And Wyatt, my mom, and I ended up in a hotel for a few nights while the dust settled (literally). It was a rocky first week for sure. But the drywall got hung, and painted, and eventually carpet got installed. Most of the electricity is done, the bathtub is the only working element in the new bathroom (and I'm wholly thankful for even that).
It was not until 2 weeks later that my mom was able to move into "her room", but she didn't complain, and was happy to have her own bed.
It's still in progress and coming along slowly. Things take longer when you're working during the day, driving in traffic, then want to spend time with the baby before starting work on the house again. So my husband is making smaller strides on the progress now, but is still progressing.
I'm just happy to have my new scraproom, and a baby nursery. Things are good.